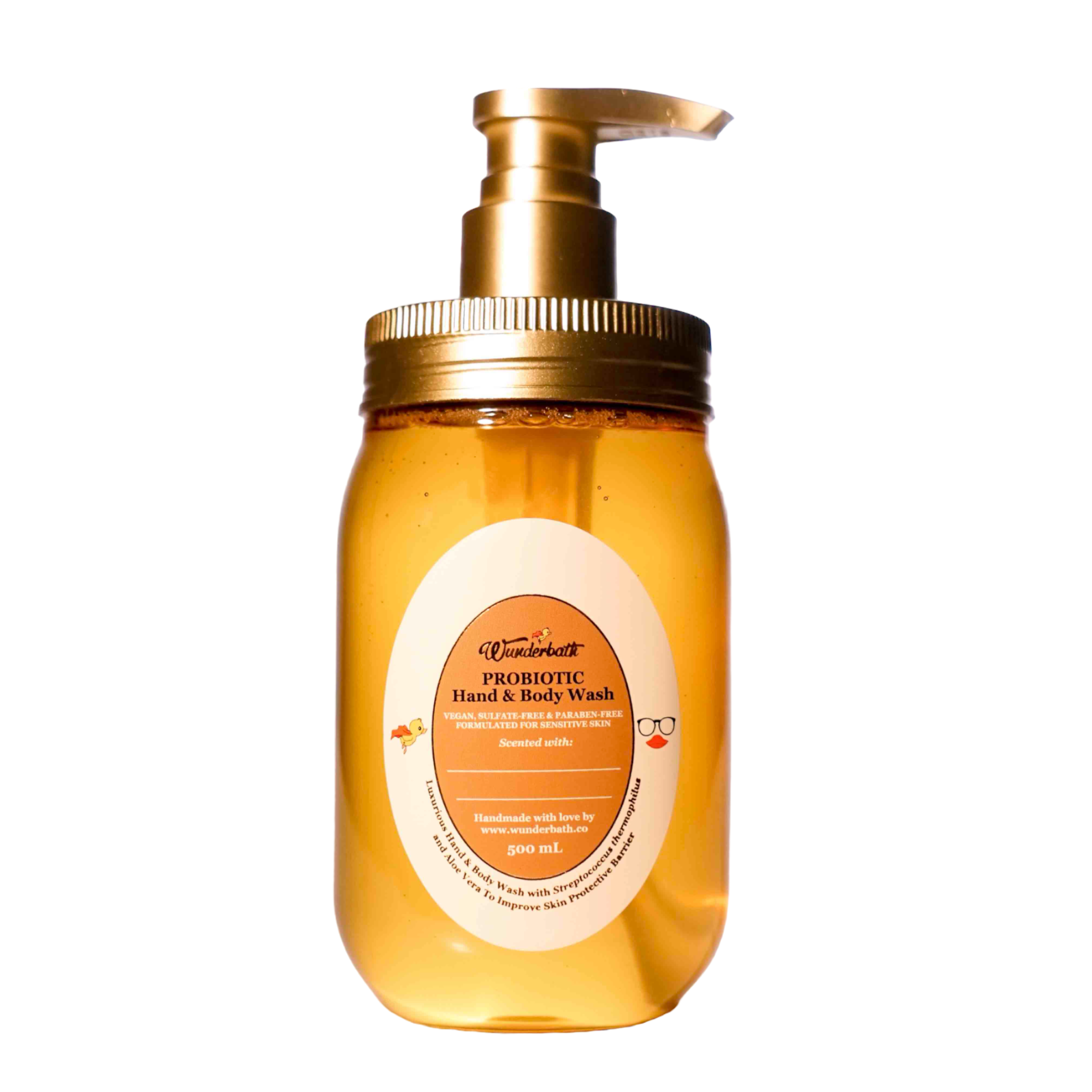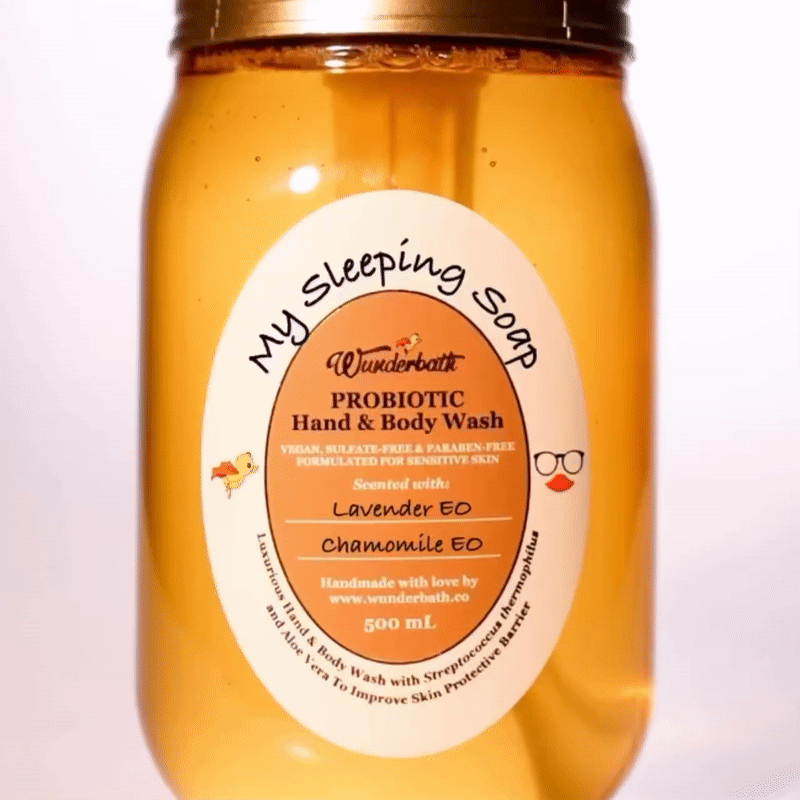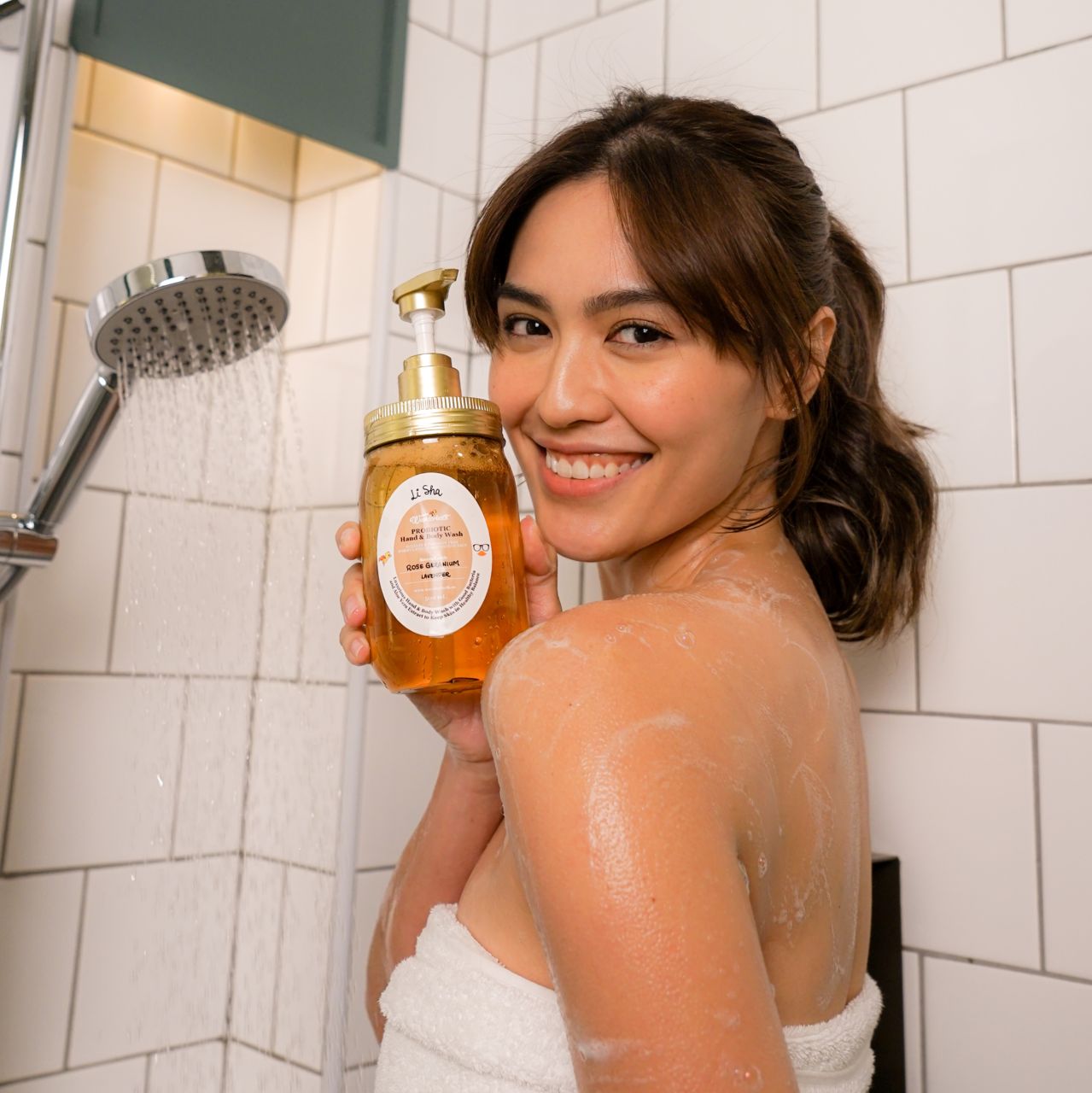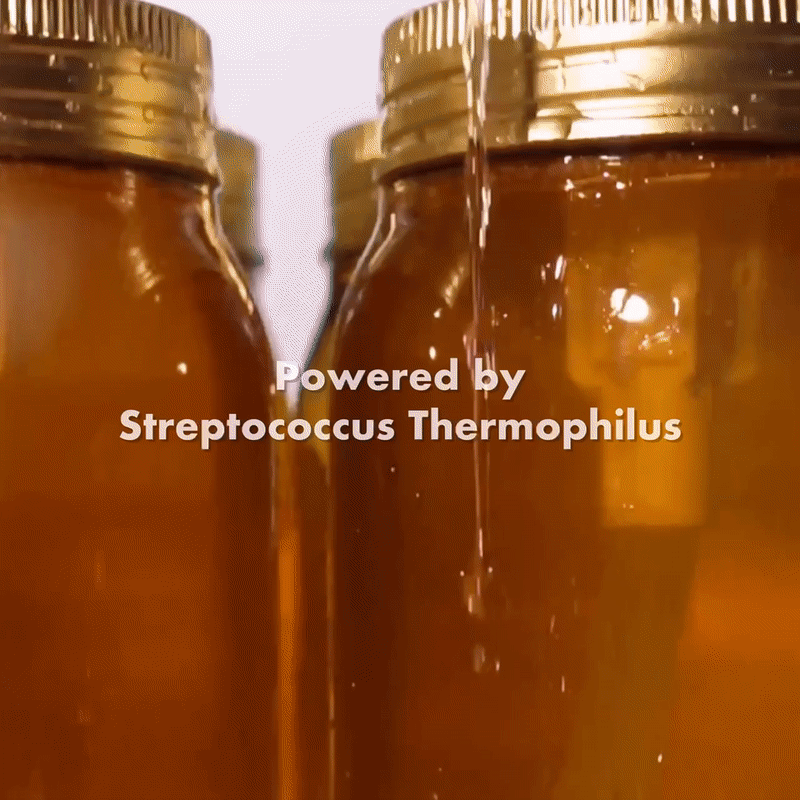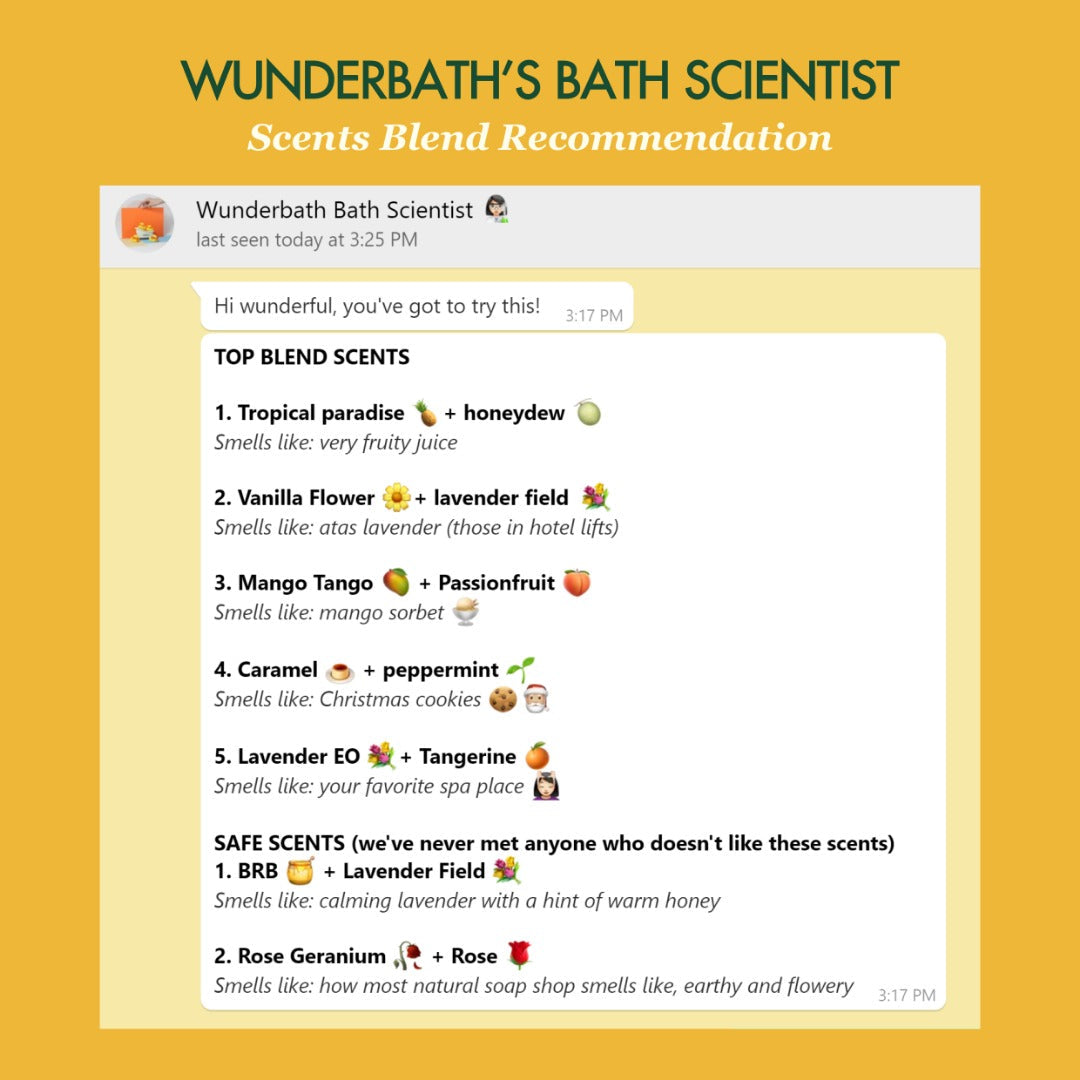 Custom Hand & Body Wash (500ml)
Each product is handmade and formulated with plant-based ingredients to suit the most sensitive skin
We only use VEGAN ingredients (not even beeswax). Cruelty-Free, Sulfate-Free and Paraben-Free
Description
Customising This Product
tab 3
CHOOSE SCENTS TO MATCH YOUR VIBE, CLEAN YOUR BODY YOUR WAY!

Size
500ml
9cm (Dia) x 19cm (H) 

Packaging
Hand pump with golden transparent plastic bottle 
GOOD BACTERIA has never felt so good!

All of Wunderbath Wundershower Soap Gel is powered by Streptococcus thermophilus, a probiotic lactic acid bacteria. Research shows that daily usage of skincare with S.thermophilus has brightening effect on skin and could help in maintaining a healthy skin protective barrier.

PROTECTIVE, BRIGHTENING, NOURISHING & HYDRATING
Vegan, Cruelty-Free, Paraben-Free, Sulfate-Free
Custom Hand & Body Wash (500ml)
FAQ
What's your best seller scent?
Lavender Honeysuckle (BRB) is our most popular scent! Followed by Rose Geranium, Vanilla Flower, and Lavender Field.

You may also try these popular scent combinations:
Tropical Paradise + Honeydew
Vanilla Flower + Lavender Field
Lavender Honeysuckle (BRB) + Lavender Field
Mango Tango + Passion Fruit
Rose Geranium + Rose

Can I use it on my face?
Yes, can! The formulations are mild and suitable for sensitive skin even for face thanks to our sulfate-free formulations.

It is formulated with plant oils, Aloe Vera extract and probiotics to nourish and moisturize skin.


Is it safe for kids and sensitive skin?
Absolutely!
Each and every wunderproduct we sell is formulated for the most sensitive of skin. However, to be absolutely sure and to avoid issues, please do a patch test before properly using any product.

More on how to do a patch test: http://www.webmd.com/allergies/guide/skin-test

When will the refill pack sizes be available?
Shipping Information
Fast Delivery
We deliver within Malaysia within 1-3 days. Overnight shipping and gift wrapping is available on domestic orders. International shipping is available.
Order tracking
Easily track your order after purchase regardless of the shipping location. Download the Shop app to track all of your orders placed through Shopify.
Get in touch
We're on standby 24/7 via chat. You can also email us at hello@wunderbath.co or call us Monday-Saturday from 10.30am-6pm.
Customise This Product
All of our products are CUSTOMISABLE!
Personalise the shape, color and scent of our products.
You can even add your logo on the label!
Customisation MOQ: 50-100pc
Speak to our gifting specialist at hello@wunderbath.co or WhatsApp us here