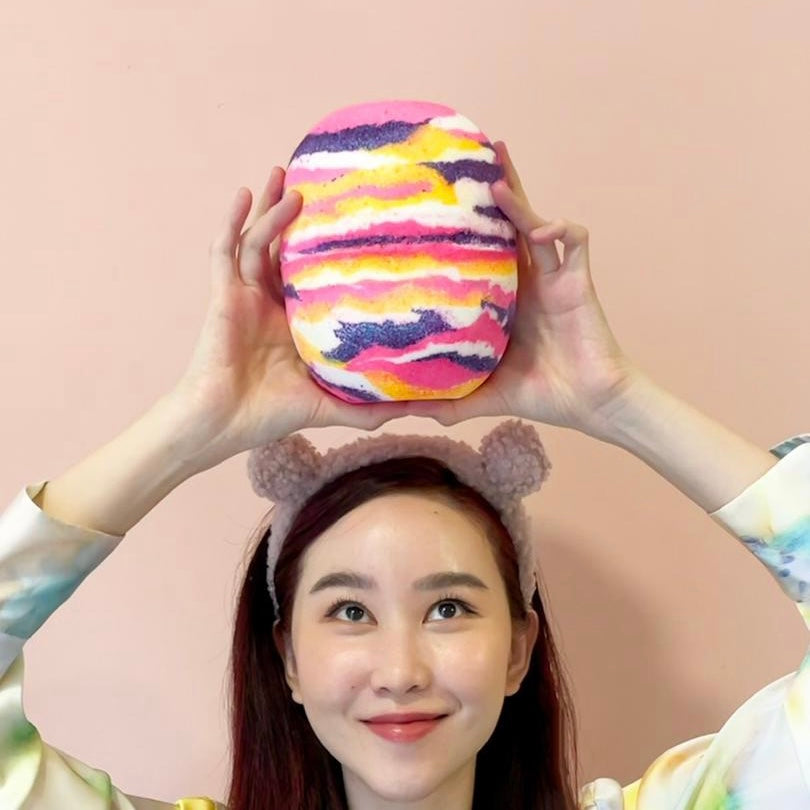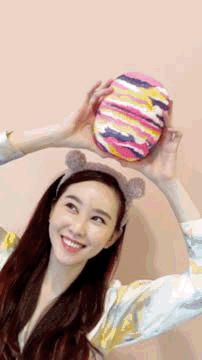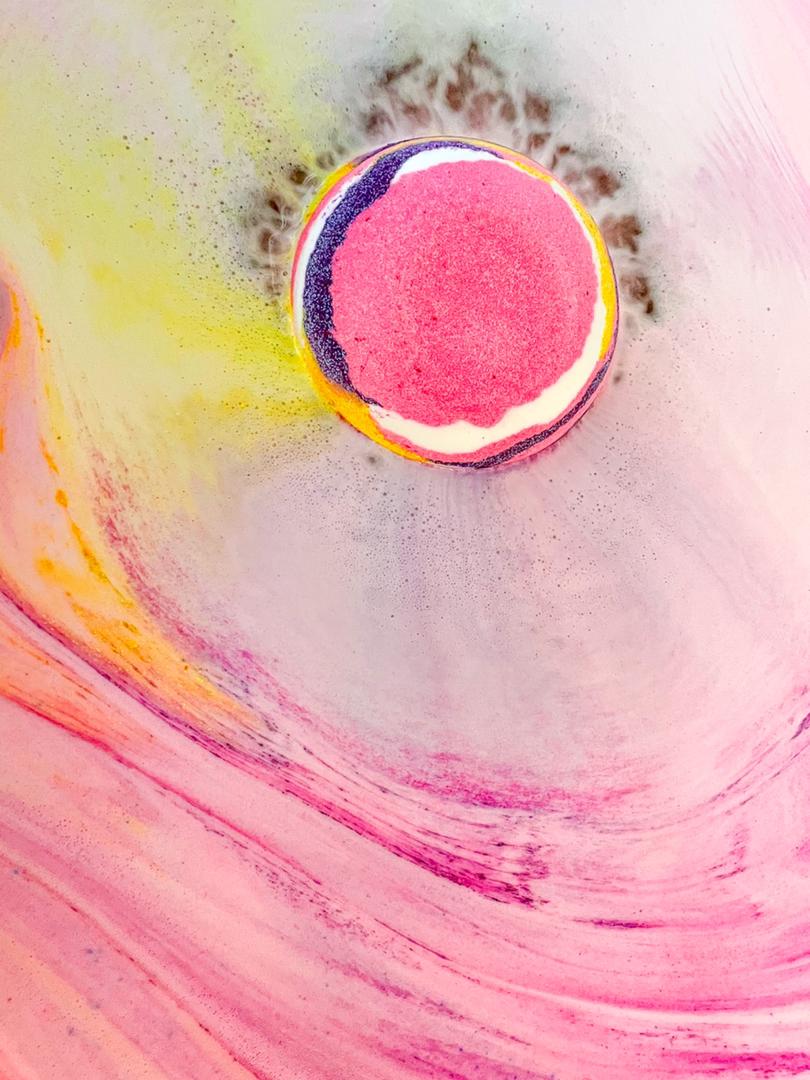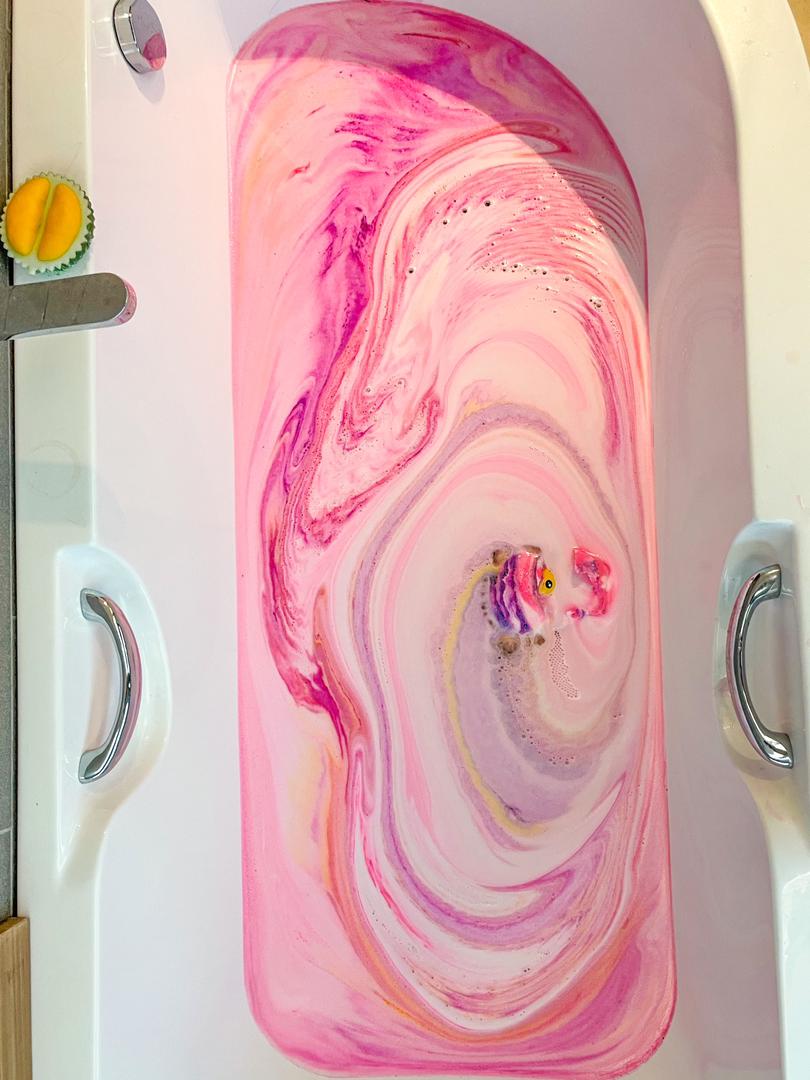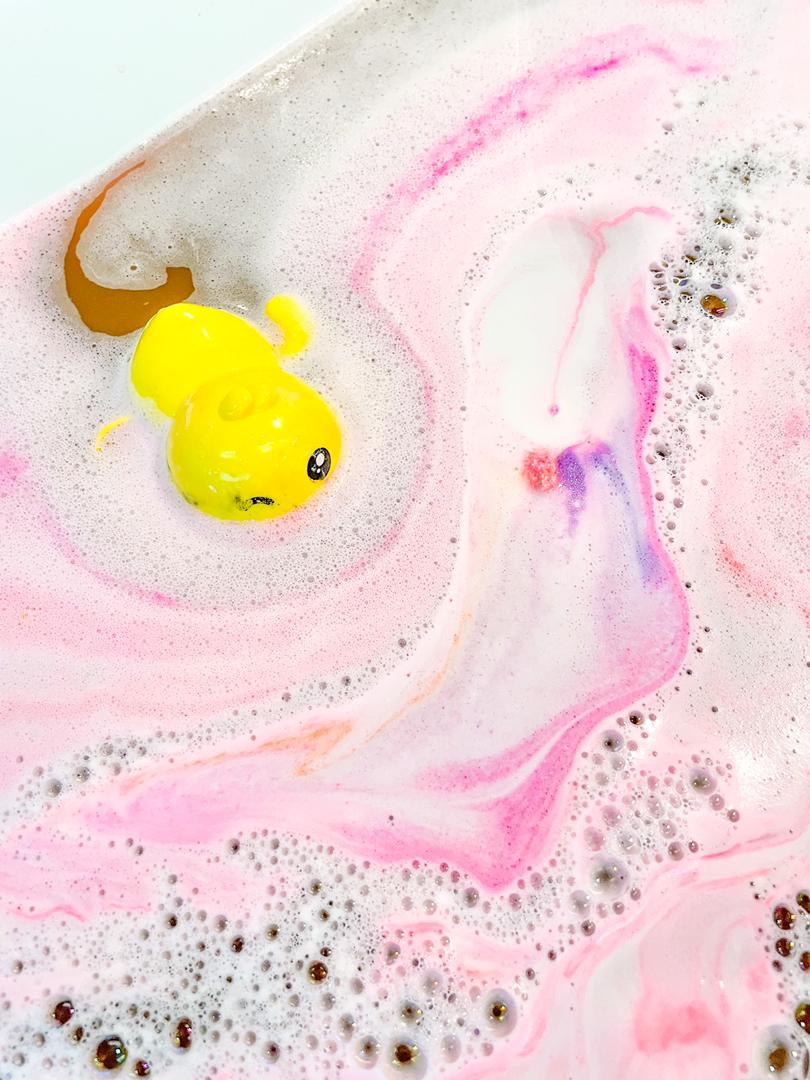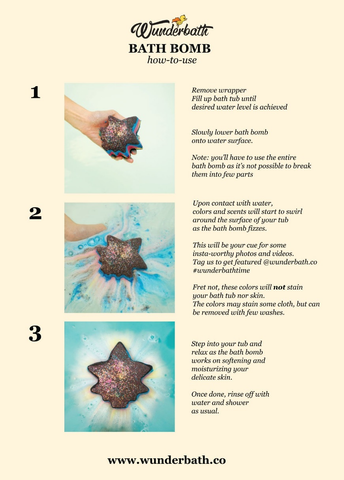 Each product is handmade and formulated with plant-based ingredients to suit the most sensitive skin
We only use VEGAN ingredients (not even beeswax). Cruelty-Free, Sulfate-Free and Paraben-Free
Description
Customising This Product
tab 3
Scent
Customizable
Size
14.5cm (D)
Packaging
Bath bomb packed in air tight plastic wrap
Take the bath of your lifetime with Wunderbath XXL surprise bath bomb. Customize the scent, hidden message and colors for a truly bespoke bathing experience.
Hidden message is optional and comes in a little plastic vault.
HANDCRAFTED LOCALLY IN MALAYSIA
Have the most wunderful bath experience with WUNDERBATH BATH BOMBS! Formulated for SENSITIVE SKIN, our vegan bath bombs are SULFATE & PARABEN-FREE. They are suitable for your delicate skin, even for KIDS!

Each bath bomb is handmade with love in small batches in Malaysia. We take pride in giving you only the FRESHEST batch. So you will have the fizziest, most aromatic bath bombs in your tub. Regular bath time with our plant-based bath products will help to even out your skin tone and whiten yellowish nails to leave your skin smooth and ultra-soft.

Get one NOW and get ready for the ultimate sensorial bath experience.
FAQ
Does bath bomb produces bubbles?
Bath bombs do not produces bubbles. They only fizz upon contact with water to release magical color and tantalizing scents!

Bubble baths on the other hand, do not fizz but they create fluffy bubbles!

Use both bath bombs and bubble bath for best effect 😉

How do I use both bath bomb and bubble bath?
Follow these easy steps to enjoy your Bath Bomb and Bubble Bath to the max :))
Step 1: Fill 1/4 of the tub with water🛁
Step 2: Pour Bubble Bath and put under running water 🚰
Once tub is filled with water and bubbles,
Step 3: Slowly lower Bath Bomb onto the water
Step 4: Paint the bubbles with the Bath Bomb colors and enjoy the dreamy fluffy colourful bubbles
Tip 💡 Use shower head 🚿 to create even more fluffy bubbles 🤩

How long can a bath bomb be kept for?
Bath bombs are safe to use for up to 1-2 years.
However, the fizziness, colors and scents may reduce and change slightly with time.
So, it is recommended to use bath bombs within 6 months of purchasing for the best effect.

Is it safe for kids and sensitive skin?
Absolutely! Each and every wunderproduct we sell is formulated for the most sensitive of skin. However, to be absolutely sure and to avoid issues, please do a patch test before properly using any product.

More on how to do a patch test: http://www.webmd.com/allergies/guide/skin-test

Shipping Information
Fast Delivery
We deliver within Malaysia within 1-3 days. Overnight shipping and gift wrapping is available on domestic orders. International shipping is available.
Order tracking
Easily track your order after purchase regardless of the shipping location. Download the Shop app to track all of your orders placed through Shopify.
Get in touch
We're on standby 24/7 via chat. You can also email us at hello@wunderbath.co or call us Monday-Saturday from 10.30am-6pm.
Customise This Product
All of our products are CUSTOMISABLE!
Personalise the shape, color and scent of our products.
You can even add your logo on the label!
Customisation MOQ: 50-100pc
Speak to our gifting specialist at hello@wunderbath.co or WhatsApp us here